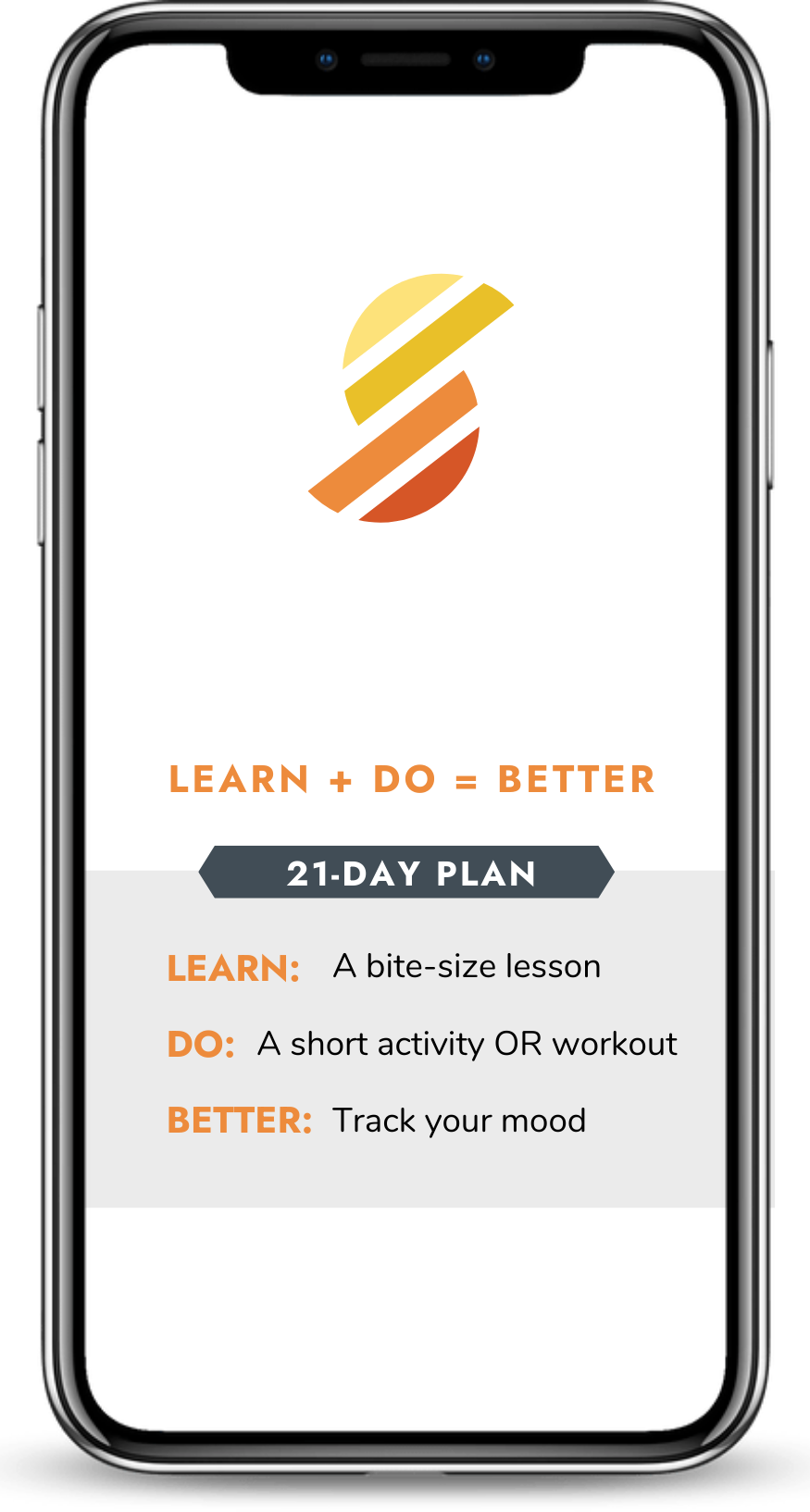 ShiftAside Depression
with
21 LESSONS
A 21-day app that delivers an easy-to-follow daily plan to eliminate depression. Pulling from thousands of studies, we've created a simple formula.
---
Provides the "how to" research to get you feeling better.
Teaches strategies & techniques proven to combat depression.
Accessible on any device.
Understand & Defeat Depression with Bite-Sized Lessons
Features Activities Designed to Motivate & Improve Mood
Based on the Highest Quality Research Since 1927
Short Exercises Tailored to Your Fitness Level
RESEARCH SHOWS THAT YOU HAVE THE
POWER TO OVERCOME DEPRESSION
ShiftAside will show you how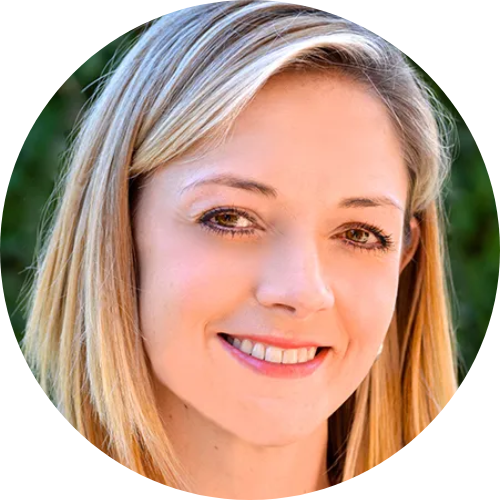 Dr. Brady, Clinical Psychologist
Hear directly from an expert about what the research says regarding the tools you'll learn from ShiftAside
3 min listen from interview "What is Depression?"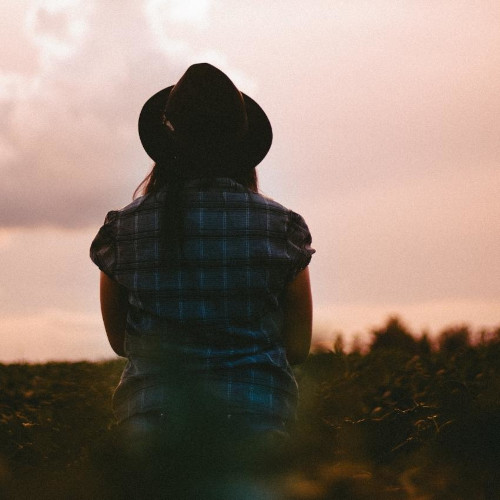 "I learned a lot in a very fun and non-threatening setting."
Julie
"Helped me to bring my thoughts, feelings and reactions to the forefront every day... being able to think about it each day helped me to better cope with/understand what I was feeling."
Sarah
"After years of therapy, I learned new things and was able to progress in ways I never had before. I feel empowered."
John
At the end of the
21 days

you will:
1.
Learn skills how to shift out of your low/unmotivated/sad days into better ones
2.
Understand your moods & healthy management skills
3.
Be empowered to better handle your behavior, health, & mindset
4.
Know the most effective strategies to live happier
Comparable Costs of Professional Help
Online Therapy
In-Person Therapy
Doctor Appointment
Medication
$60-$90 per session
$150 per visit
$68 for a 10 minute visit
$1,127 annually
$59 one-time fee
Based on decades of experience & scientific evidence
ShiftAside's team collectively has over 100 years of knowledge and expertise
Our experts are at the cutting edge of research and have over $80 million in grant funding to prove it
Our team is a group of humans who care deeply about helping others and are committed to sharing proven research findings in an engaging and understandable way
We know that asking for help can be
intimidating (and difficult to find)
ShiftAside is perfect for you if:
---
Your time is limited
Have a limited budget
Believe in research
Scheduling appointments and sticking to a timeframe is hard
You like to figure things out on your own
Want immediate help
You're more emotional than you want to be
Your feelings are impacting your daily life
Haven't found the right professional to talk to
Have sought help but didn't personally connect
Want additional support with your current help
Aren't ready to invest a lot of money or time in seeking help
Like to learn and are willing to try things that are new to you
---
ShiftAside is not for you if:
---
You struggle with online tools
Want only face-to-face therapy
---
The ShiftAside app takes the guesswork out of what to do to feel better by presenting the science of what works for depression in an accessible and practical way."
Dr. Molly Brady, Clinical Psychologist
Learn
Most humans have some unhealthy/unhelpful thoughts & behaviors from time to time, but when you are feeling low, overwhelmed, or stressed, they can go into overdrive. ShiftAside's lessons focus on recognizing these thoughts & behaviors so you can change what is contributing to feeling depressed.
Do
Feeling successful is a human need. ShiftAside activities are designed to help you feel better and activate your motivation and help you to enjoy some quick success.
Better
You can start ShiftAside with confidence that you can feel better. Research has shown that incorporating certain strategies effectively combat depressive symptoms---and ShiftAside shows you how. Daily, you'll track your mood and see how your symptoms and behaviors change over 21 days.
The 21-day Journey at a Glance
Week 1
The Framework
Each day you will learn about common behaviors, symptoms and thoughts that contribute to a low moods and what you may be doing to sustain them.
You'll engage in short activities that provide feelings of accomplishment and meet your fitness instructors who will help get your heart rate elevated, with tailored exercises.
Week 2
Common Patterns
Your learnings continue when you dig into the various unhealthy thought patterns and how to identify them within yourself.
You'll continue to complete activities that encourage things like gratitude, being outside, and moving your body. By now, you'll be in the rhythm of exercising with your instructors every other day.
Week 3
Begin Shifting
This section focuses on identifying unhealthy thoughts and learn strategies on how to challenge and stop them. You'll practice healthier ways of thinking and behaving.
The final week you may notice your energy has increased, you feel stronger and you have more, "I can do this" energy. You may notice that the small changes you've been making along the way have resulted in a BIG transformation.
Just imagine if you could:
Feel like you matter.
Have really good days most of the time.
Feel confident that you can do anything that you put your mind to.
Be relaxed and be yourself in the company of others.
Lighten up and not be so hard on yourself.
Enjoy your life, your friends, your activities like you used to.
We believe feeling better should be financially accessible.
$59

for one year
21-days of short lessons & activities (including exercise) to help you combat depression
Each day you login, you'll learn and do something to help you feel better
Complete each day at your own pace in the comfort of your home
Exercises are led by certified fitness instructor and tailored to your level (no special equipment needed)
ShiftAside can be used on any device and takes less than 20 minutes daily
You have the option to read or listen to your daily lessons.
Success Stories
Coming from someone who suffers from anxiety and seasonal depression, this app was beyond informative and helpful. So much good information. Love that I can go back and reread something that really resonates with my symptoms and try out different solutions that work.
____________________
Gretchen
OUR GUARANTEE TO YOU
Try this experience with confidence. Our goal is to help you feel better. If you don't, we will give you your money back, no strings attached.